Established in 2015, Syndeo Group is a group of companies providing professional services in accounting and taxation, superannuation and management consulting.
Syndeo is a word derived from Greek meaning tie together. Our mission, therefore, is to maintain an intimate understanding of clients' businesses/affairs so that together we can achieve their financial goals.
We pride ourselves in using the latest technology in performing our agreed upon services, including the use of Cloud Computing to prepare and store necessary documents and information. If you would like to discuss our privacy and security policies in relation to this matter, please do not hesitate to contact our office.
We are also conscious of protecting the environment. As such, where possible, and when permissible by law, we will not be printing client deliverables and other documents. These documents will be provided in electronic format. We ask that our clients and organisations dealing with us to join in our commitment as well.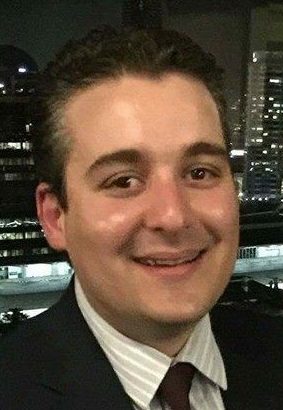 Our people
Nicholas Barbouttis – Director
Nicholas commenced his career in accounting and management consulting in 2004. He is a Chartered Accountant and a registered tax agent. He has extensive knowledge in accounting, taxation and management consulting.
Nicholas gained his experience whilst working at suburban, mid-tier and "Big 4" professional firms. He has worked with clients both in Australia and abroad and across multiple industries both in the private and government sectors.
Nicholas has a passion for data analytics and technology and how they can significantly improve the efficiency of his clients' businesses. He specialises in assisting clients improve the efficiency of their back-office processes and existing financial reporting systems.
Outside of work Nicholas enjoys watching sport and movies, listing to music and getting involved within the community.
Let us Help You, Help Yourself! It's easier when you have Guidance.
We offer no less than a CAN DO attitude.