Syndeo Group - Expert Financial Support & Guidance
Let's have a chat about your options

Let's chat about how we can help you!
We are experts in Personal Tax; we work to maximise your return so you get what you are entitled to.
From outsources services such as Payroll and Bookkeeping, to Accounting and Taxation; we have the solution for you.
Do you wear multiple hats in your organisation? Do you spend your day immersed in paperwork? Are you missing out on lead generation, quality family time or a social life because of your work? We help you, so that you can spend more time on what's important.
We work together with your other professional service providers, including financial planners, legal practitioners and insurance brokers, to help you reach your financial potential.
Established in 2015, Syndeo Group is a group of companies providing professional services in accounting and taxation, superannuation and management consulting.
We pride ourselves in using the latest technology in performing our agreed upon services, including the use of Cloud Computing to prepare and store necessary documents and information. If you would like to discuss our privacy and security policies in relation to this matter, please do not hesitate to contact our office.
We have a passion for assisting businesses reach their goals and achieve success. To us you are not just a number and you will always be speaking to your accountant. 
With the pace of today's business world, it is important to keep up to date. To support your business in areas outside our specialty of tax and accounting, we have a range of professional partners we work with who are able to provide you with the right advice when needed.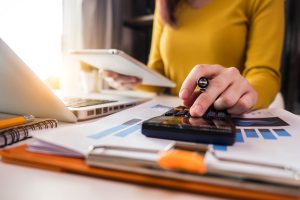 Articles
There's no doubt that we all know that an accountant
Read More »